This article was posted on Dec 27 2012
We have just received a shipment of 10 colours in Matte. Check out what you can do with these polishes.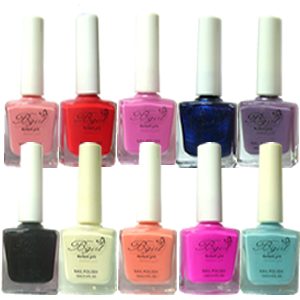 The above three are done using a gloss top coat, when a top coat is applied the matte look disappears.
Another thing you could try is using two different colour matte polishes to create nail art designs. Add a little glitter to the top of the nail polishes before it dries for a totally different look again.
Related posts:
A word from our Facebook Fans